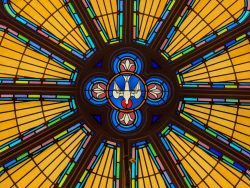 August 21, 2022 – The Holy Spirit
August 21, 2022
Psalm 143:10 Teach me to do your will, for you are my God; your spirit is good. Lead me in the lad of uprightness.

Ezekiel 36:27 I will put my spirit with in you and cause you to walk in my Statues, and you will keep my judgements and do them.

 New Testament scripture is John 16:7 But I am telling you the truth; it is better for you that I go away, because if I do not go, the Helper will not come to you. But if I do go away, then I will send Him to you.